Skip to product information
Capybara Plush Stuffed Capybara Doll
$24.95
🚛 FREE Shipping for all US Orders 💸 14 Days Money-Back Guarantee
No Compromises In Quality

100% Satisfaction Guarantee

Free Shipping For Life
Introducing our lovable Capybara Plush Stuffed Capybara Doll, a delightful companion for kids, teenagers, and anyone who appreciates the charm of capybaras! Crafted with European mink velvet fabric and filled with soft down cotton, this capybara doll is a heartwarming addition to any collection.
Key Features:
Color: This capybara doll features a charming "capybara sitting turtle" design, making it an irresistible addition to your plush toy collection 🐢.
Fabric: Crafted with European mink velvet, this plush doll is exceptionally soft to the touch, ensuring a cozy and comforting feel 🌟.
Filling: Stuffed with down cotton, our capybara doll is huggable, snuggable, and perfect for cuddling during bedtime or relaxation time 💤.
Variety of Sizes: Available in three sizes: 23cm (0.19kg), 33cm (0.41kg), and 45cm (0.78kg). Choose the size that suits your preferences and needs 📏.
Packing List:
Your order includes one Capybara Plush Stuffed Capybara Doll, securely packaged in a convenient net pocket for easy transport and gifting 🎁.
Perfect Gift for All Ages:
Surprise yourself or a loved one with the gift of warmth and companionship. Our Capybara Plush Stuffed Capybara Doll is not just a plush toy; it's a charming addition to any room decor and a comforting presence at any age. Its whimsical design and soft, huggable fabric make it the perfect present for birthdays, holidays, or simply to bring a smile to your face.
Explore the different sizes and bring home the capybara plush toy that will brighten your day. Order now and experience the joy of cuddling with this delightful capybara doll! 🦙💕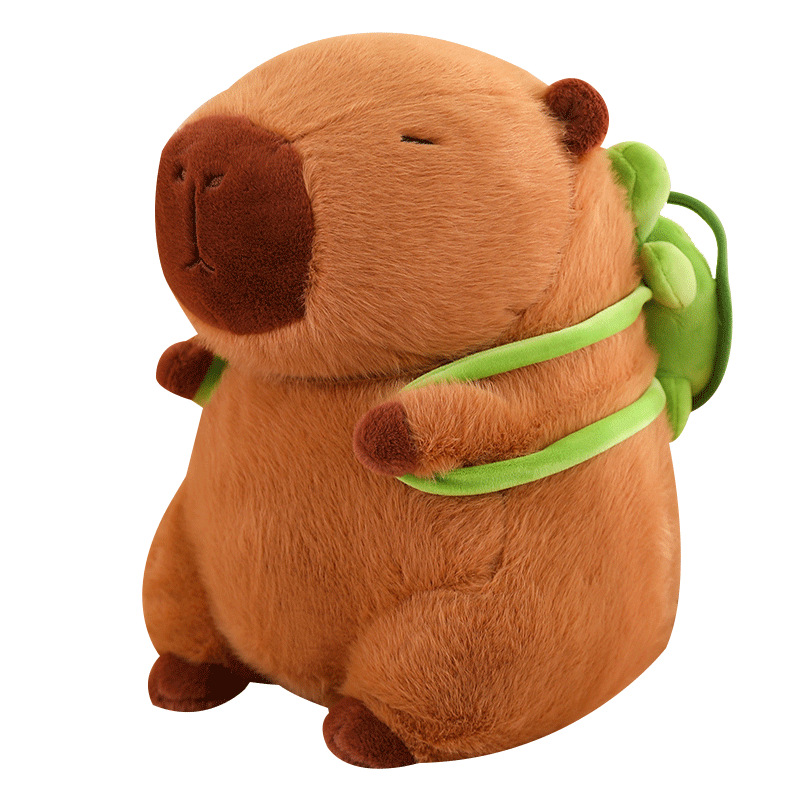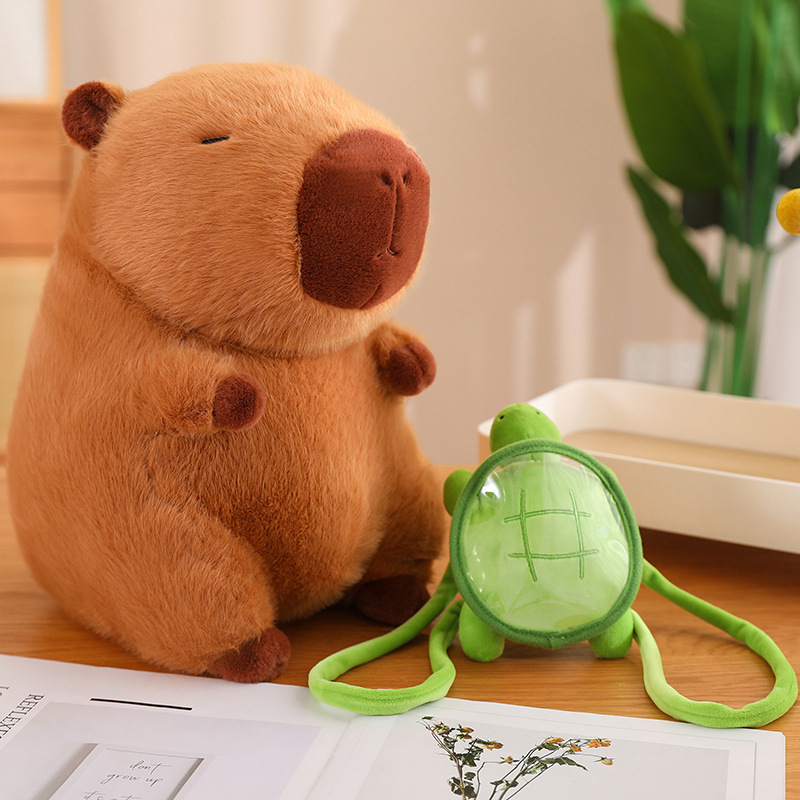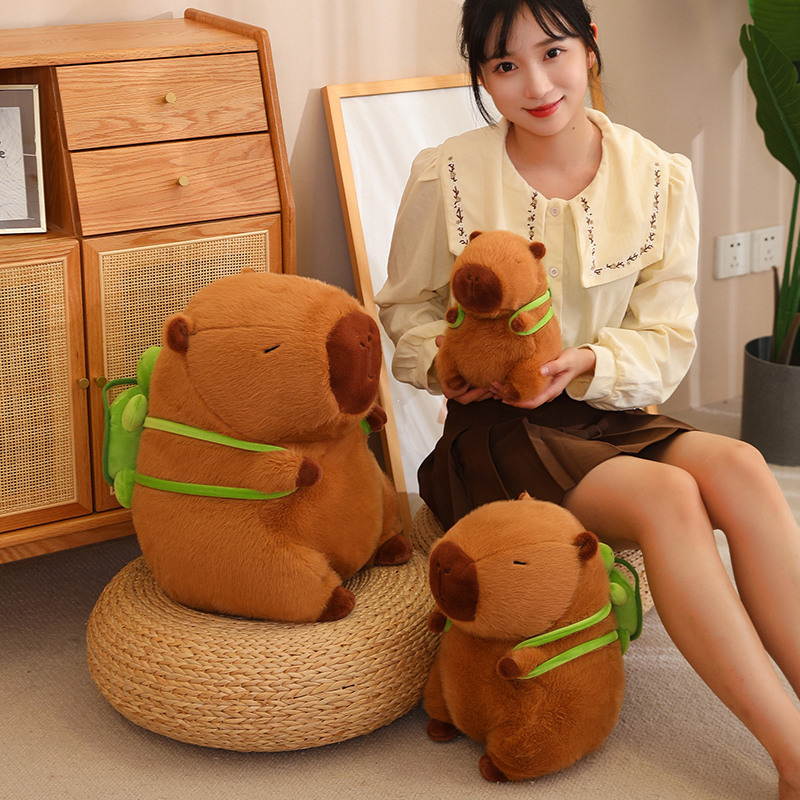 Shipping Policy:
We ship to all locations within the United States and internationally.
Orders are typically processed and shipped within 2-3 business days.
Shipping rates will vary based on the size and weight of the item(s) and the destination.
Expedited shipping options are available for an additional cost.
Try Completely HASSLE-FREE Return & Refunds
We mean it! If you are unhappy in any way within the first 14 days, we will sort out the return label for you and issue a full refund, hassle-free, no questions asked.
FREQUENTLY ASKED QUESTIONS
Yes, You Can Pay in 4 over 6 weeks with 0% interest via Sezzle!
No fees when you pay on-time with a checking account
No impact to your credit
Build your credit with Sezzle Up!
We ship all around the world... Please provide here you own shipping information, including times, prices, options etc.
Our Usual Shipping time is 7-15 days.
This doesn't include our 1–3-day processing time.
All shipping times exclude clearance/customs delays.
We accept Apple Pay, Visa, MasterCard, Discover, Shop Pay, UnionPay, Google Pay, and American Express but feel free to contact us for other payment options.
We will send tracking information to the e-mail address associated with your order once the item has shipped. If you have not received your tracking information and it has been over 7 business days, please contact us at support@capypal.com
When ordering as a gift for someone, be sure to enter in your email address to receive all summary information but enter in the recipient's name and shipping information. We will be sure to keep all prices and receipts out of the package.
If for any reason you are not completely satisfied with your purchase, within 14 days of placing your order, we will refund you for your purchase with no questions asked.
Your Cart
Item added to your cart
[count] items added to your cart
Cart was successfully updated
Your cart is currently empty